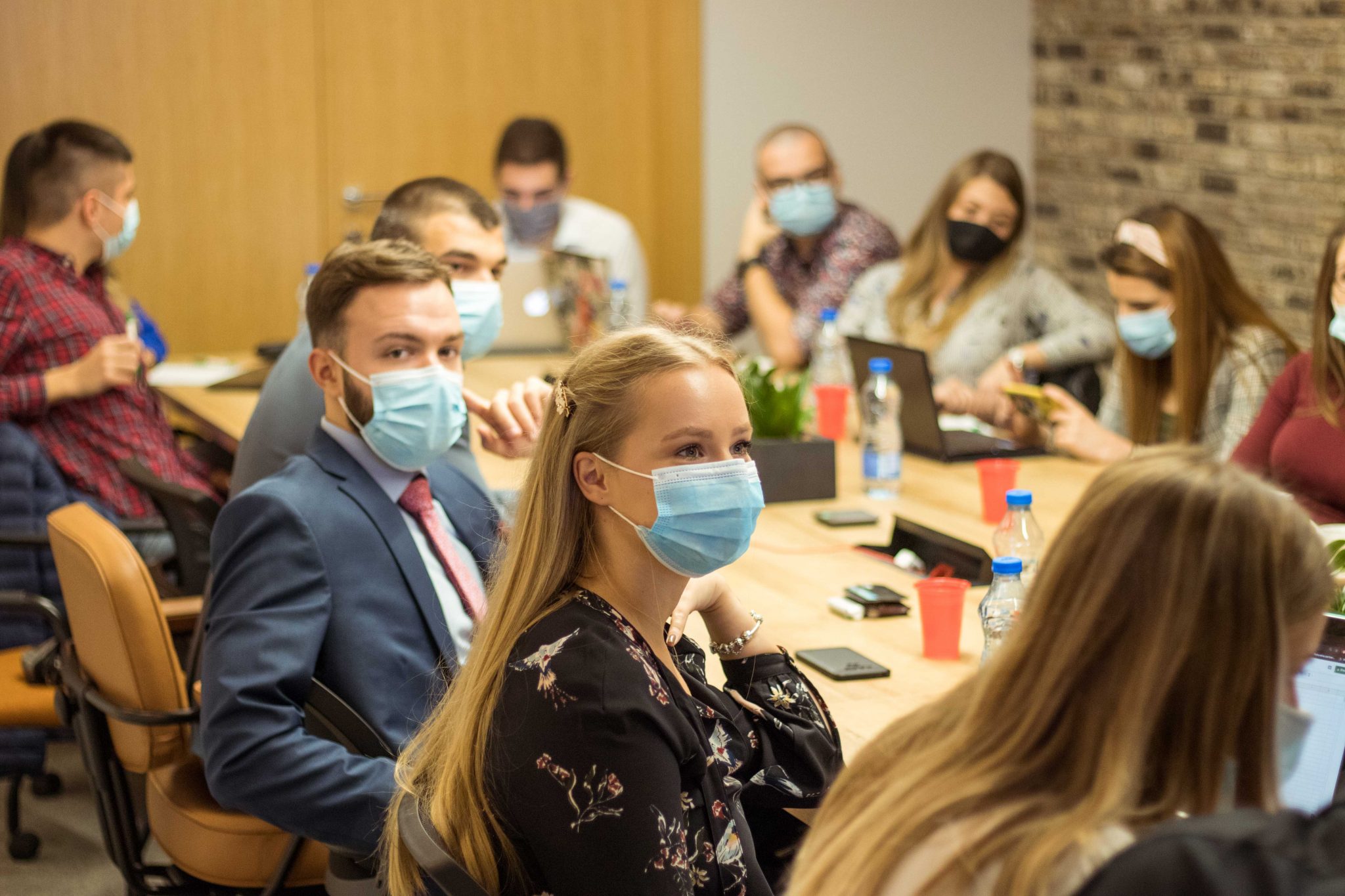 Supporting talented and young people does not only have a current effect that helps them fulfil their goal but represents an investment for a good future of the community. The founder of Facebook, Mark Zuckerberg once said that giving just a little bit of your time to selflessly share your expertise opens a whole new range of horizons to the person listening to you. Following in those footsteps, we share our knowledge, experience and resources with people that represent the bright future of our business community.
We have the honor to share our coworking space, private offices, and conference rooms in Belgrade with gifted and hardworking students, who's ideas fascinate us over and over.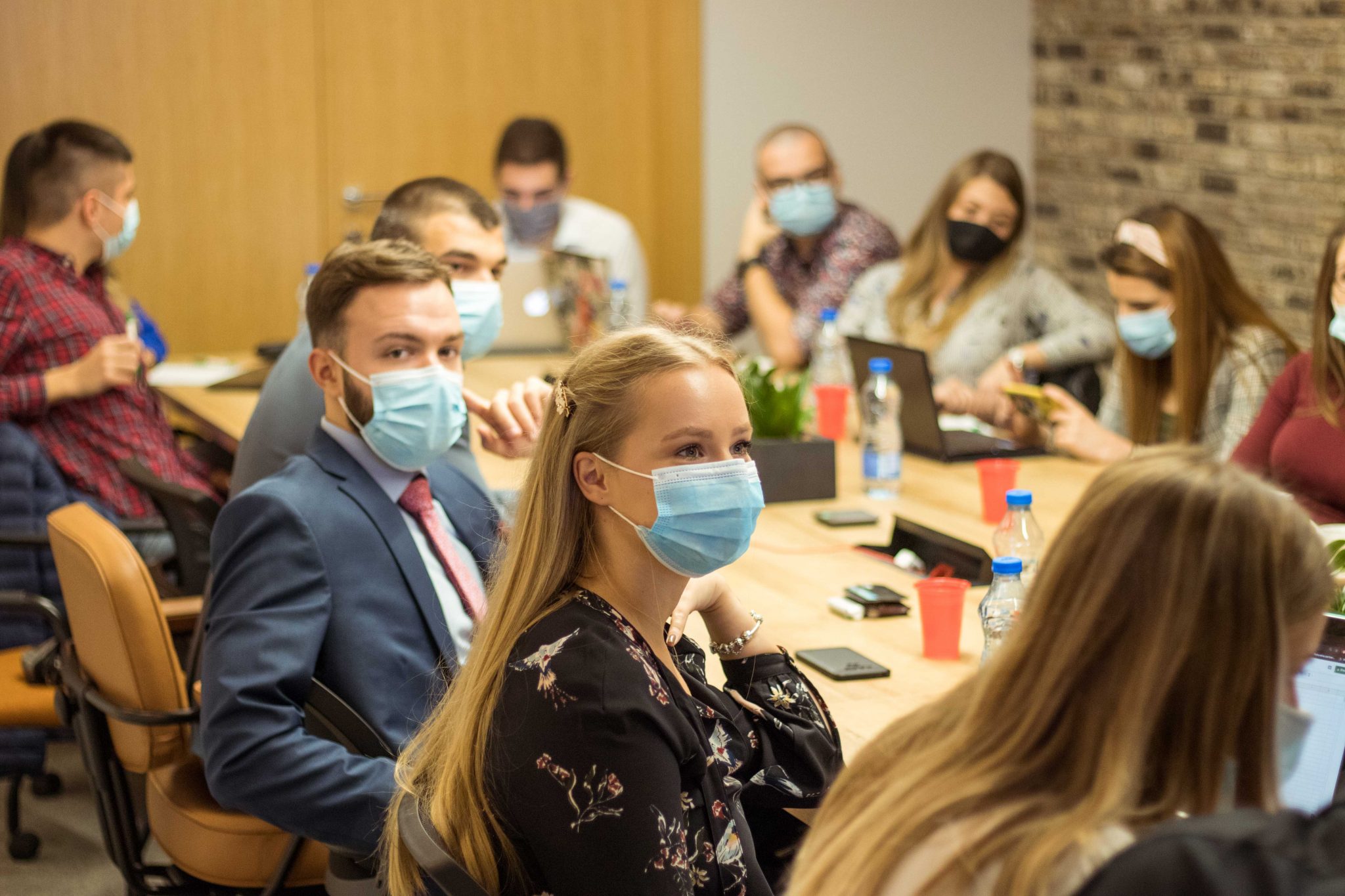 We came to know about the student organization ESTIEM LG Belgrade from the Faculty of Organizational Science in October 2020, when we offered Work Space One's premises for their internal meeting. The professional approach the students showed goes head-to-head with serious business professionals, and the way they combined virtual meetings and meetings in person could set an example for other organizations. Our cooperation continued in November, and this time ESTIEM decided to organize interviews for new members. It was a pleasure to support ESTIEM in organizing their project Case Study Show– a competition in solving business study cases for students of different profiles, which represents one of the biggest projects of the University of Belgrade.
Around the end of November, Work Space One was the center of HR Week (HR World organization) followed by many HR professionals. The event was held virtually and contained a few segments, such as lectures, panels, networking, HR Expo fair and HR partner segment. The topic of HR Week conference HR DNA was the identity of HR, especially in the time of the crisis during the pandemic of Corona virus, and the part it plays in the business system. The event had more than 150 lecturers, and it was an honor to find ourselves in the list of partners such as NIS, VIP, Noredeus, Bosch, Coca Cola HBC, Siemens, OTP bank, Trizma, Erste bank, Zuhlke, PMI, Bambi, Levi9, Hemofarm, Delhaize, Dr Oetker and a dozen of others. HR Expo fair hosted the representatives of Linked-In, SAP, Deloitte, and many others. Thanks to the good preparation of the team and fast Wi-Fi in WSO the event went smoothly.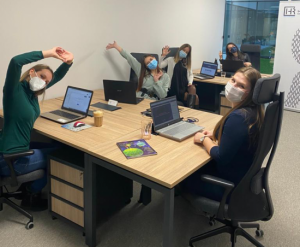 By the end of last month, we hosted members of the IPMA – World Organization of Project Management and their 7th Project Management Championship. This project brings together talented students from different universities in Serbia interested in project management. This way IPMA connects not only students, but also successful companies in Serbia that nurture social responsibilities by developing knowledge and skills in young people. Serbia is also hosting the international championship finale in September.
Apart from these organizations, we had a chance to cooperate with the European Youth Parliament of Serbia for a generous cause, collecting donations for children without parental care who came from abroad to our country.
We grow when we are ready to share our resources with others. Being aware of the importance of mutual empowerment we continue to build strong relationships with people that bring value to the community. If you share these values we wish you a worm welcome to Work Space One.